It's Monday. As if that's not bad enough, today is my first day on my own with Reese and the pups. Between having company for Christmas, 2 weeks of help from my mom, and another week of help from Brandon's mom. This is really the first time in about 6 weeks we are on our own.
I'm scared to death. But on the other hand, I'm really loving having my little family together in our home for the first time.
I'm linking up with Mommy Moments again this week! Reese's birth story was the most viewed link-up last week... Woo hoo! Our little blog is being featured over there with
The Life of Faith
and
The Not Quite Military Wife
today.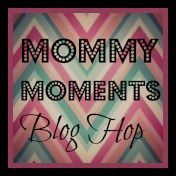 Forgive me, coffee will not even Help me today, so I'm keeping it simple today and showing off our girl's gorgeous newborn photos. Don't you just want to eat those little toes?
I'm obsessed with my baby! I wish I could afford to do a photo shoot every week!
Wishing you all a wonderful week ahead!